Kali Cramer -July 1, 2021
With a three-day break from work on the horizon, it's time to start making plans to do your 4th of July weekend the Austin way. Start things off with some fun in the sun, by the water, of course, then make sure to eat your fill, laugh with friends, and end the celebration with some good ol' fashioned fireworks.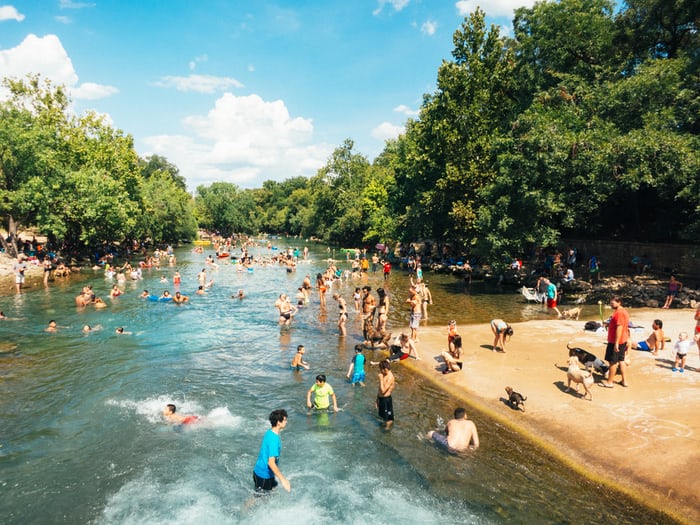 Barton Springs Pool has dropped its reservations requirement, meaning you can hit the pool at any time this weekend. It's gonna be a hot one, so make sure you find a body of water stat.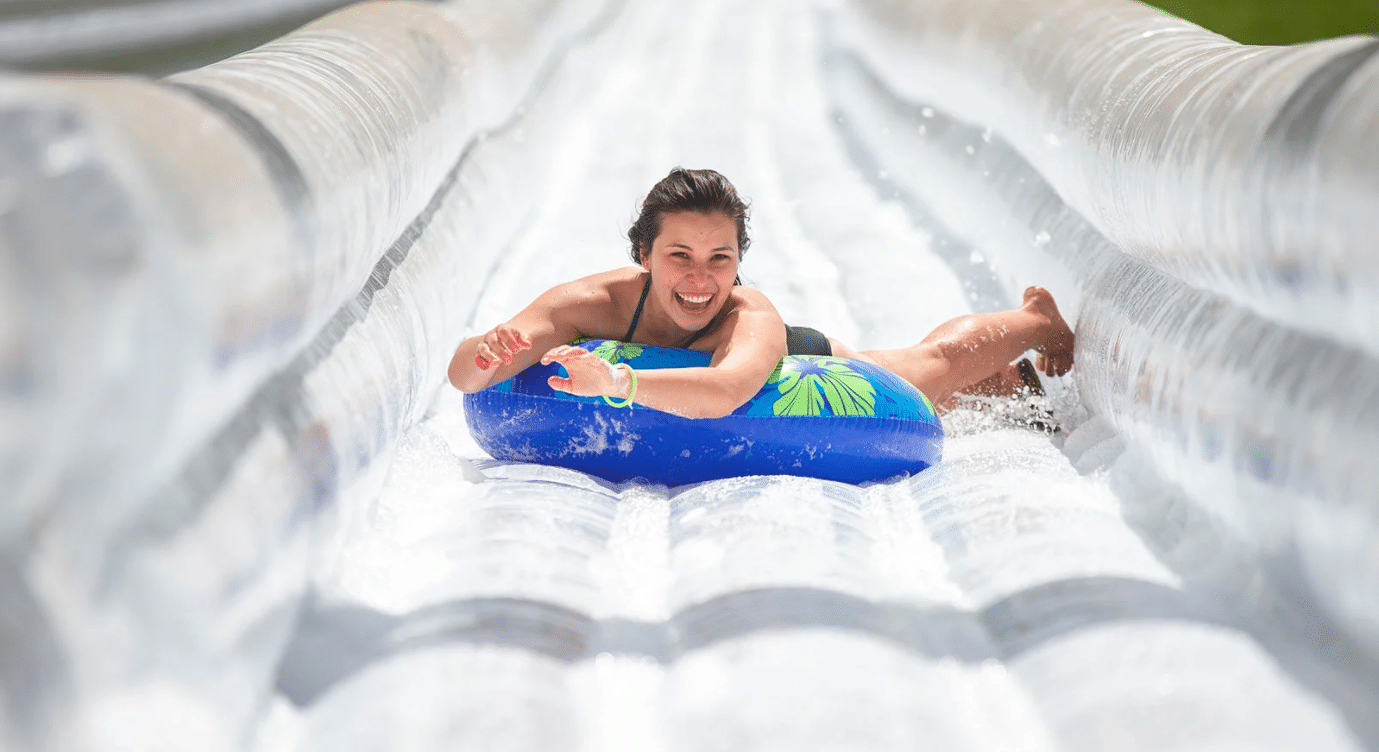 If you haven't yet made it out to San Antonio to slip 'n' slide down the world's largest tubing course, it's time. Gather your friends and make it race!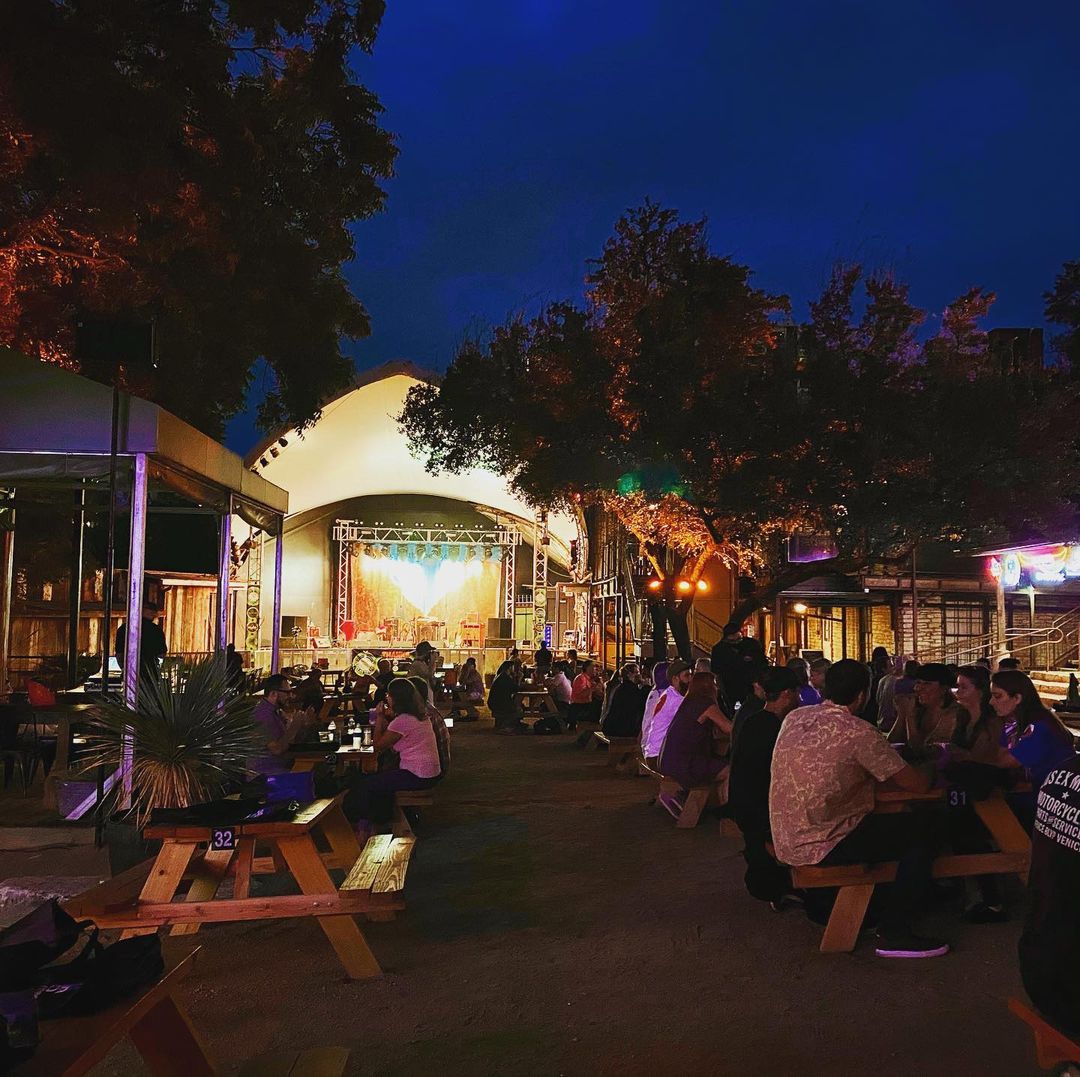 This 4th of July weekend is bound to attract an all-American country music crowd to Austin, so show your patriotism while singing along to the classics on 6th Street and other great venues.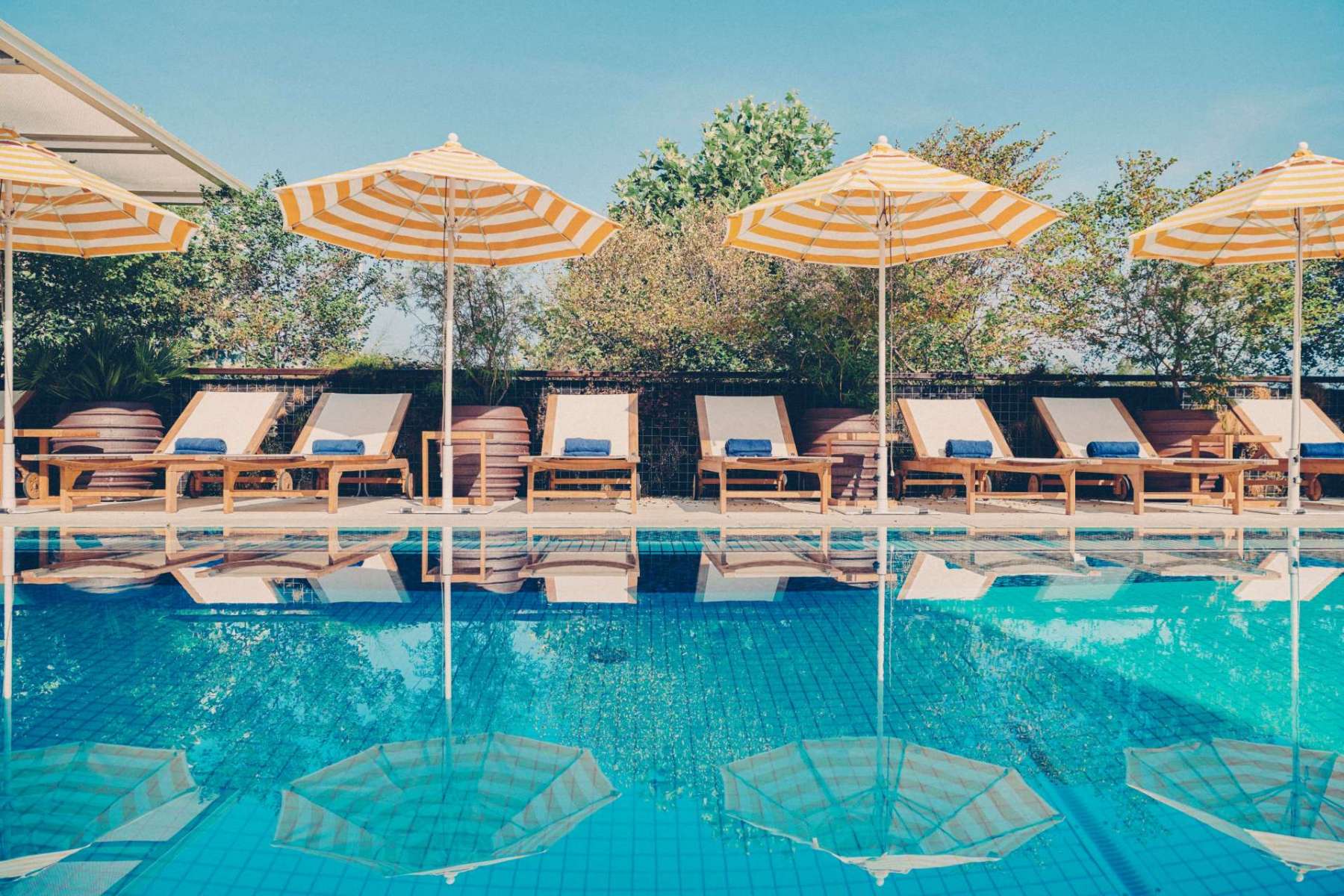 Sure, you could get a day pass and stick around at any of these hotel pools. But you know what's even more fun? Hitting a couple of pools (and their drinks) in one day, like we did as teenagers, but the legal way this time.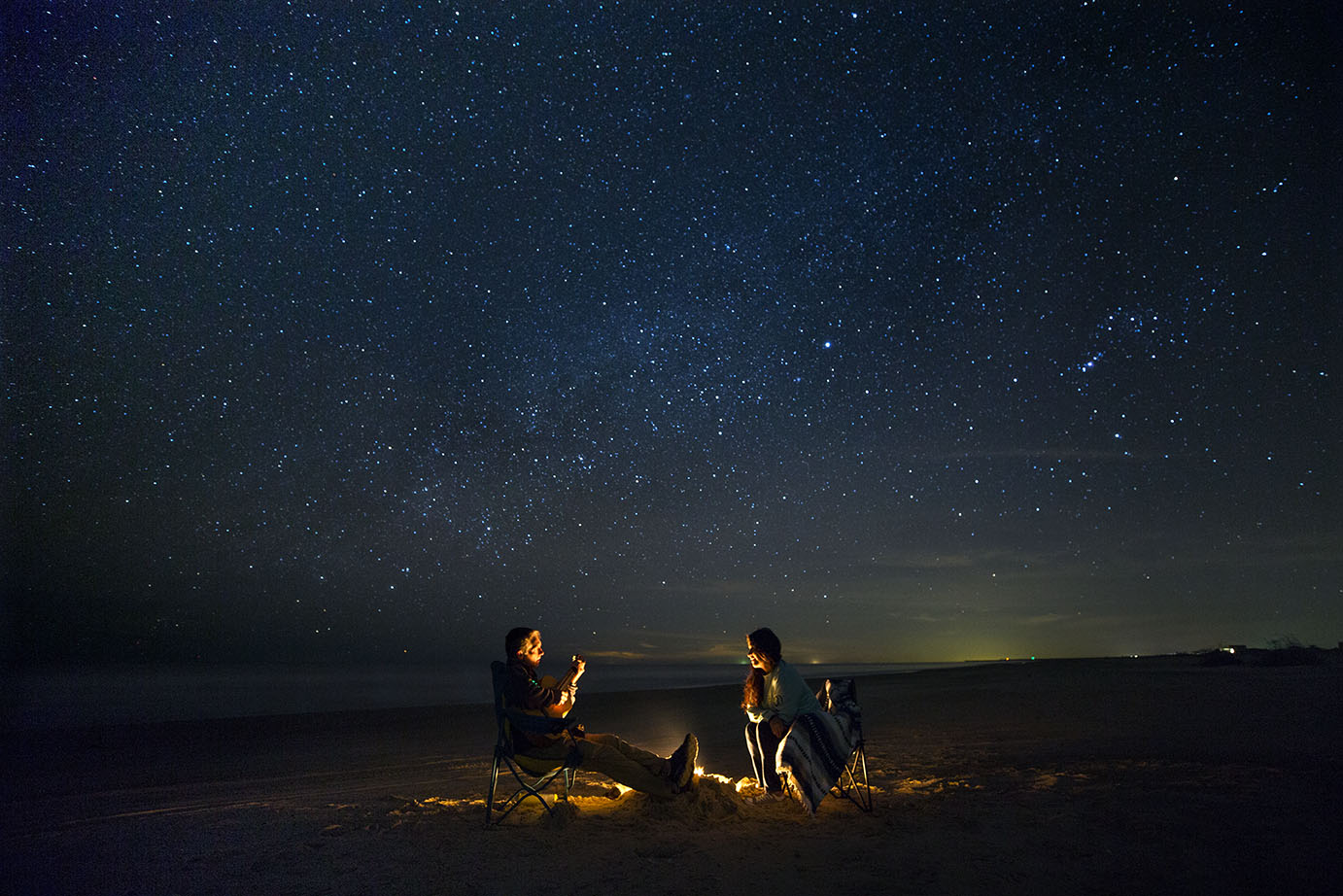 There's nothing like celebrating America by getting lost in nature and observing the wide-open Texas sky, especially in the darkest part of the night, when the stars are shining their brightest.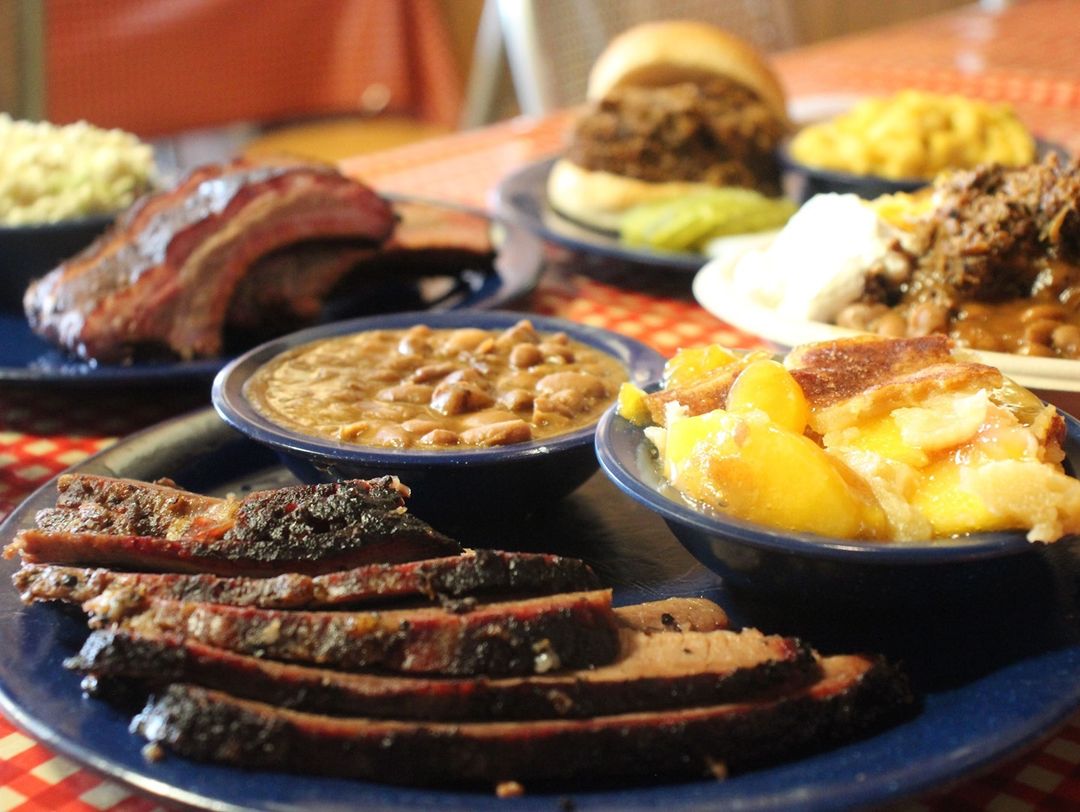 You simply can't have an Austin 4th of July picnic without Texas BBQ. Whether you're ordering pickup from HEB, smoking the goods yourself, or supporting a local business, your party guests will thank you for the meal.
Enjoy 4th of July deals at Austin restaurants
Yard Bar – Enjoy July 4th festivities with your pup during the day at Yard Bar's bar and dog park. Yard Bar will be open from 12-7 p.m. and will be featuring $2 Busch Light drafts, $4 domestic canned beer and frozen watermelon margaritas for the holiday.Cork & Barrel – Head out to Round Rock for a July 4th celebration at Cork & Barrel. If you're attending the Round Rock Express game that evening, you can get 10% off your bill by showing your game ticket (limit to one per bill). The Irish pub will also feature live music starting at noon with musical performances by Ty Grubb, The Kristen Gibbs Band, Davey Arwine and Beat Root Revival.Buddy's Burgers – Stop by this family-owned burger joint for $3 beers all day on Sunday, July 4!Freebird– Need a way to get around for the holiday weekend? Download Freebird, an app that rewards you for ridesharing. With an easy-to-use platform, riders can link their Uber or Lyft accounts, select a local destination through the Freebird app, and earn points and cash-back rewards for going out. Freebird is available in the App Store and Google Play.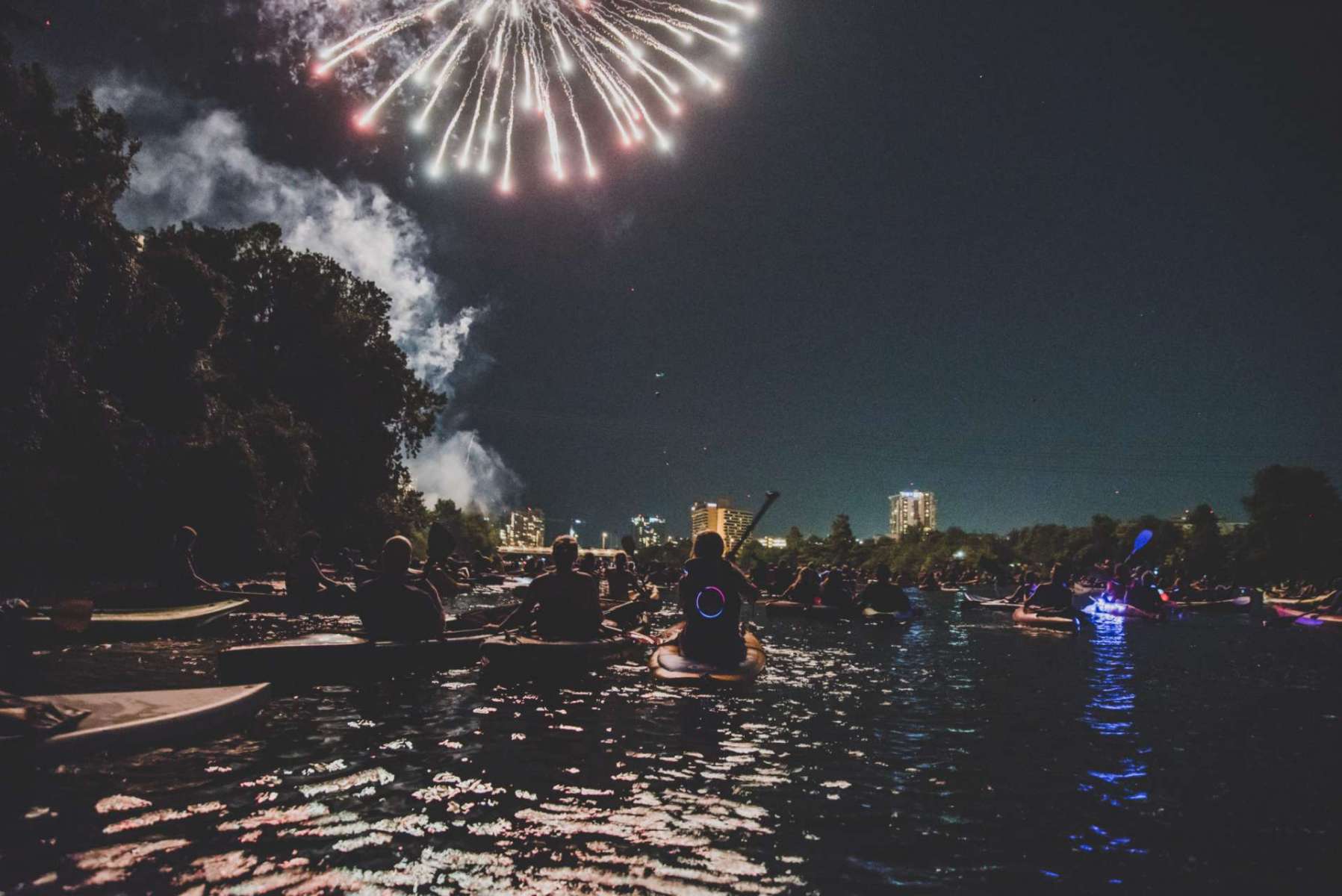 Everybody knows that the best of any of the fireworks displays is the one that explodes in the sky over Lady Bird Lake. Grab your tickets for a kayak from the Rowing Dock, or check out the other fireworks displays around town.
As a pro tip, we recommend booking with the Austin Marriott Hotel, where guests will have the best views for the firework show from either their lush tropical rooftop terrace and pool oasis, or from their Corner Guest Rooms with floor-to-ceiling windows. Guest rooms start on level seven to maximize views of Lady Bird Lake, the University of Texas campus, the city skyline, and in the distance, Texas Hill Country. Of the 613 guest rooms, the hotel offers 25 luxurious suites. The reimagined rooms offer a spacious and elevated look complete with tailored solutions that are as inventive as its guests.Share this post:
Kali Cramer
With a B.A. in English and Communications from Trinity International University, Kali knew she would take the path of a zealous editor the moment she stepped out into the working world. A passion for words takes up the forefront of her mind, but you can also find Kali happily daydreaming about traveling abroad in the summertime. Big sunglasses, even bigger books, perennial plants, and obscure art are among the few items you might find in Kali's room, and she's always eager to have a discussion about social issues. You can often find her madly typing her latest book into existence, currently Sinister Chicago.VIEW ALL POSTS BY KALI CRAMER
https://austonia.com/freebhttps://urbanmatter.com/austin/how-to-have-the-best-4th-of-july-weekend-in-austin/ird-app